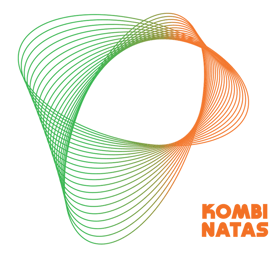 Announcement of the 2021 Program
Various social movements and progressive initiatives come together to discuss the most relevant and urgent topics on 13-15th August 2021 in the best and only left-wing festival in Lithuania!
Friday is dedicated to work relations, Saturday to feminism & LGBT+ and Sunday - to (non)partisan politics. The cultural programme will include film screenings, creative workshops and live music. Do not miss it!
FRIDAY
How does gig economy affect union organising? What role do Eastern European seasonal workers play in capitalist economies? And what can we learn from the history of workers' movement in our region? On Friday, we'll explore work relations in the past and present.
Members of the recently founded Couriers' labour union (Kurjerių asociacija) will speak about challenges in organising with fellow gig workers. They will be joined by a NARA journalist who has created a short documentary about courier work. Daumantas Skinkys, political economy student and courier, will present issues on gig economy regulation. Jokūbas Sąlyga will talk about seasonal workers, their role in the European market and cases of resistance. The second part of Friday's programme will focus on the history of labour movement in Lithuania. Ramunė Motiejūnaitė-Pekinen and Jurgis Valiukevičius will present developments of the labour movement in Lithuania during the transformational period of the 90s. Lithuanian historian Darius Pocevičius will tell us about workers' communisation initiatives during the 60s. Finally, Estonian activist and art researcher Airi Trisberg will run a workshop about various biographies of left-wing activists in Eastern Europe.
SATURDAY
On Saturday we'll discuss feminism and LGBT+ topics from the left-wing perspective. These themes lay at the centre of this year's Kombinatas.
Over the last few years we have been observing rising anti-feminist and anti-LGBT sentiment in the Eastern European region: "traditional family" marches, the spread of crisis pregnancy centres (where anti-abortion sentiment sometimes runs rampant), persecution of LGBT+ activists and restrictions of basic rights. Moreover, the pandemic worsened gender inequality at home and in the labour market: domestic violence, unequal distribution of household responsibilities as well as being pushed out of the job market are the problems which many women have been recently facing. The frustration from the pandemic is being channelled onto growing hate towards the most vulnerable groups: LGBT+, women and migrants. It's time to stand up and resist these dangerous reactionary discourses with effective measures!
Gender equality researcher and activist Ugnė Litvinaitė will talk about the fundamentals of left-wing feminism. International feminist panel made up of activists from Ogólnopolski Strajk Kobiet (Poland), @E.A.S.T. (Rumunija) and Ciocia Czesia (Czech Republic), as well as local organisations, will discuss the current situation in the region and ways of resistance. After the panel activist and cultural worker, Piret Karro will present on the anti-gender movement and its relation to the witch hunt and mysogyny. Manifesto workshop and open mic in the evening will invite participants to address these issues creatively.
SUNDAY
Finally, Sunday will invite us to discuss (non)partisan politics. The challenges are known, but what are the successes that the left-wing parties have reached in the region? And in what form can we effectively organise in the future?
We often hear that due to negative connotations with the Soviet past, a successful left-wing party in our region is simply not possible. However, multiple left-wing parties in Central and Eastern Europe have managed to successfully overcome these obstacles in parliamentary and local council elections. Liutauras Gudžinskas and Vuk Vukotic will present recent successful campaigns of Left-wing parties in Eastern Europe. This will be followed by a discussion with representatives from the Social Democrat party, the Green party as well as delegates from other political movements.
The current Lithuanian political scene is marked by heated culture wars and battles for human rights. Barely half of elected Social Democrats voted for this year's Partnership bill, which most progressive voters found outrageous. The question arises, is it worth continuing the neverending "renewal" of LSDP? Or perhaps it would be better not to vote and to develop left-wing politics through other, non-parliamentary means? Is now maybe the time to establish a new left-wing political force?
CULTURE
Each day various themed film screenings will take place. In the evening, live music and dance will liven up and energise our spirits and bodies and offer us a shared medium for connection. The line-up will include HYENAZ (DE), Tureto Sindromas (LT), Kojos Sopa (LT) and many others.