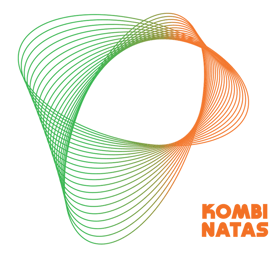 When Social Exclusion Meets Internet
SUNDAY, 13:00 - 15:00
Radicalizing content on the Internet is nothing new, but its circulation generally remains relatively niche. However, over the past few years, the social Internet has experienced a sudden and widespread rise in the popularity of manosphere content. Manosphere is an online social space formed as a response to the so-called masculinity crisis and centered around the issues of men's rights, finding romantic partners and self-development. A significant part of its content is characterized by radicalizing tendencies. Its popularity reveals widespread anxiety, helplessness and resentment among today's young men as well as frustrations regarding questions of meaning and male identity.
These needs are real and important. However, the problem arises when those needs are met by harmful ideologies. Manosphere actors often fill in the meaning vacuum with misogynistic worldviews and violent ideas of "real masculinity," exploiting the frustrations of the socially vulnerable for monetization. At the top of this pantheon sits Andrew Tate, whose hashtag has been viewed over 12.7 billion times on TikTok.
Although recommendation algorithms lead such content to the general public, its impact poses the greatest risk to the socially vulnerable. Those who lack social connections, positive role models, identity, a sense of direction and belonging to a community. The comfort zone of such people is limited to a computer monitor. Their window to the world are the distorted mirrors of the radical Internet.
When society, the market and the state turn away from the needs of the young people living on the social margins, the vacuum is filled by new authorities. These reflect and respond to the frustrations of the losers of the neoliberal rat race but do so while avoiding addressing complex structural issues. Instead, they offer convenient scapegoats in the form of modernity, progressivism and women's emancipation. In the panel, we will examine the manifestations, causes and solutions of this phenomenon.
Participants in the discussion:
Vainius Volungevičius - a computer game designer and researcher;
Gytis Valatka - an employee of "Therapeutic Farm", teacher;
Dr. Julius Burkauskas - a clinical psychologist; Audrė Gruodytė - Master of Philosophy, intern at Parrhesia School of Philosophy in Berlin.
The moderator of the discussion - researcher of inequalities Augustė Dudutytė.